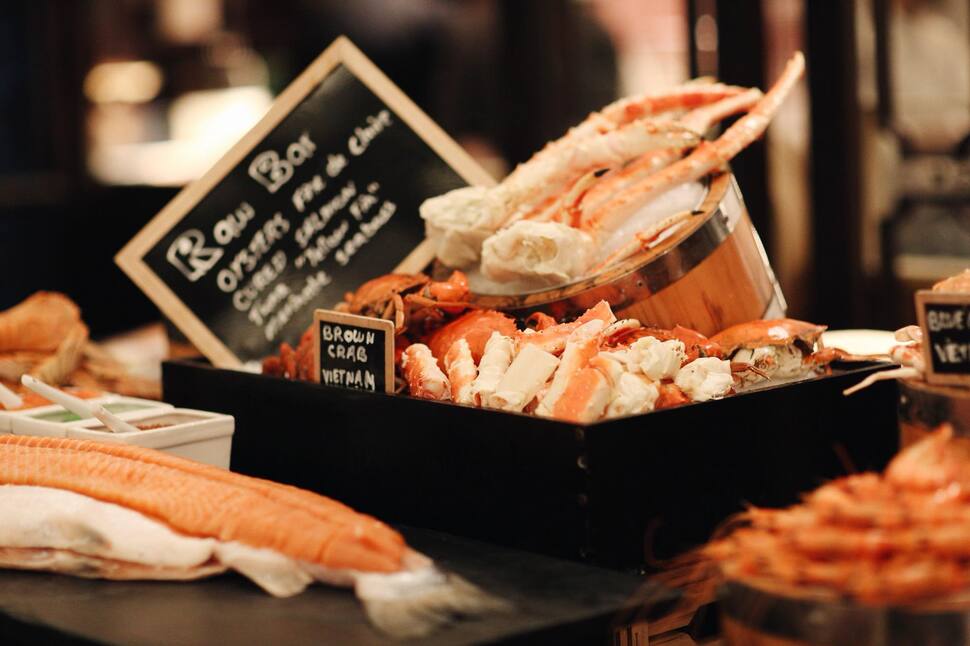 It comes as no surprise that seafood is a universal sensation. It might not be as explosive as it is during your summer vacation at the beach, but the cravings surely haven't been left at the shoreline. Rather they carry on deep within, waiting patiently for the next indulgent treat.
Seafood is often very different in taste and presentation depending on the restaurant's interpretation and the country you are in. But if you ever catch yourself yearning for your signature seafood dishes, it might be best to drift towards the restaurants in Sofitel Legend Metropole Hanoi, where the essence of the sea is captured and delivered, where glimpses of French gastronomic scenes are honored and reminisced.
At the dining Le Beaulieu dining tables – the hotel's renowned French restaurant, "Les Poissons Crustacés", or the seafood menu, features a variety of fine-dining dishes crafted from selected premium ingredients. Fine de Claire oysters, Canadian whole lobsters, Hokkaido scallops, Atlantic cod fish, Dover Sole meunière, are some of the signatures one simply cannot resist. Notably, the Fine de Claire oysters are a well-known specialty that enhances the restaurants reputation and plays well as an hors d'oeuvre to the other seafood dishes.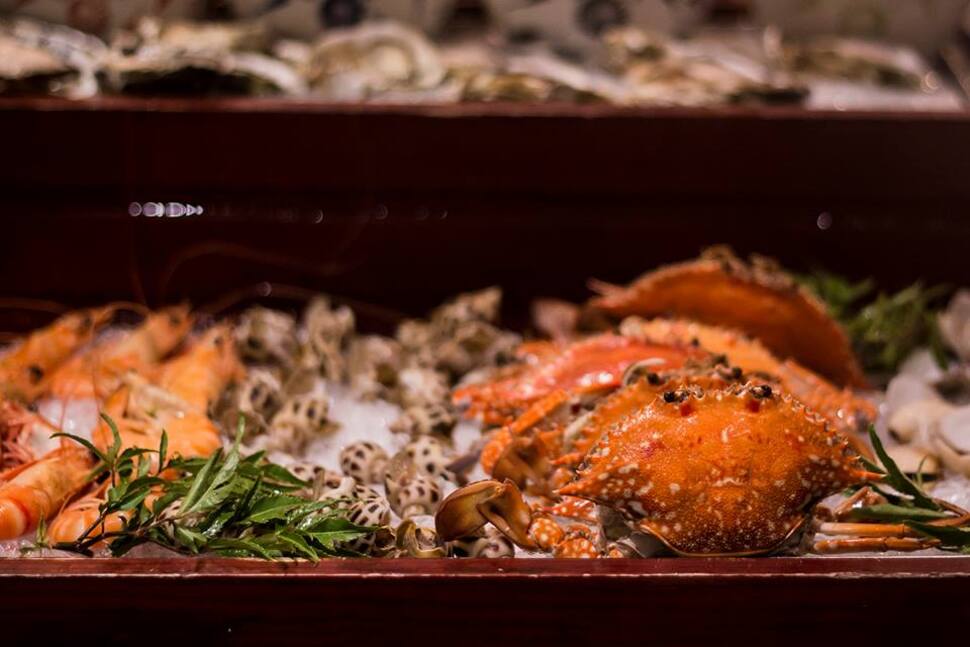 Every Sunday from 12 noon to 4PM, the Magnifique Sunday Brunch is held weekly at Le Beaulieu, where you can reward yourself with an endless choice of fresh seafood delicacies. The scrumptious brunch flaunts an assortment of hearty and comforting must-haves for a laid-back experience. Here you can find Norwegian salmon and abundant local seafood from Nha Trang which bodes well with a selection of champagne to perfectly round off your weekend.
The buffet at Metropole is said to be the busiest one in the city. Apart from the weekly Sunday Brunch at Le Beaulieu, the occassional Fire & Ice is a buffet feast dedicated to seafood and shellfish at Le Club Bar for those specifically looking for the ultimate seafood experience.
Finally, there is angelina – Metropole's vibrant, modern-chic restaurant, a hot spot in town – to offer a creative take on the seafood gastronomic scene. Inside angelina's kitchen, comfort food is cleverly upgraded in a way that would take you by surprise. Razor clams, Alaskan king crab, Japanese half shell scallops, Arctic snow fish, Scottish salmon are some of the key ingredients crafted into astounding dishes. The signature Fisherman's pot is an oceanic celebration that needs to be shared, a must-try when seafood lovers visit in groups. Here at angelina's dining table, the possibilities are endless.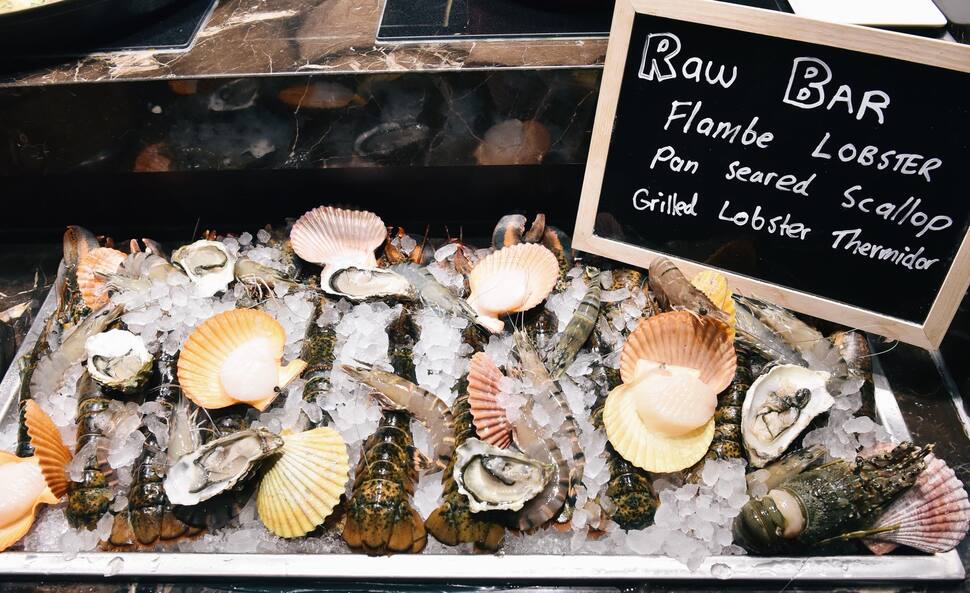 So set sail and embark on a culinary journey with the seafood offerings at your discretion at Sofitel Legend Metropole Hanoi. Whether you're looking forward to the next sunday brunch, an extravagant buffet or contemporary fine-dining experiences, these restaurants are the place to be in Hanoi to quench that seafood desire.
Location: 15 Ngo Quyen, Trang Tien, Hoan Kiem, Hanoi